GenOne Architectural Group: Beechwood By The Bay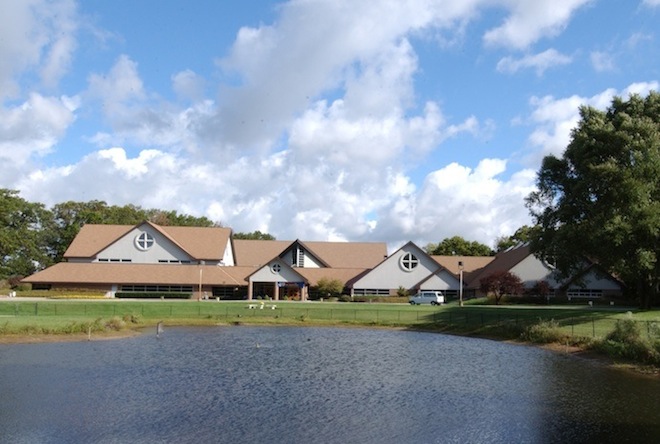 Beechwood By The Bay Church - Sanctuary & Support Facilities Addition
Beechwood By The Bay: Located in a wooded residential neighborhood with its own running stream and front yard pond, this rather large religious facility maintains its human scale by means of low classroom roof lines, limestone banding in the brick walls, and modular fenestration. The drive approaching the church winds its way beside the pond, around its dynamic bell tower and under the entrance canopy to the Narthex.
Phase 3, which will renovate some portions of the existing structure will be accomplished at a later date.
The new nursery incorporates a generous receiving station for check-in, plenty of toy and diaper storage, delightful scenes of wildlife in nature painted on the walls, a changing area, separate rooms for crawlers, and toddlers, a bathroom and a nursing mothers room.
The lower teen center boasts a colorful and comfortable lounge/conversation area plus a gaming area and a snack bar zone for casual use by church youth. The skylighted Narthex addition builds on the dynamic of entering the Sanctuary and feeling the space open up to the 1000 seats now available. Excellent natural lighting around the perimeter, a great sound and lighting system and very comfortable seating leave the rest up to the minister!
Building Facts:
BEECHWOOD BY THE BAY CHURCH - PROJECT SCOPE: - 1,200 SEAT SANCTUARY, NARTHEX, OFFICES, CLASSROOMS, MULTI-PUR- POSE, LIBRARY & SUPPORT
SIZE: 47,000 SF
COST: $8,500,000.00
STATUS: COMPLETED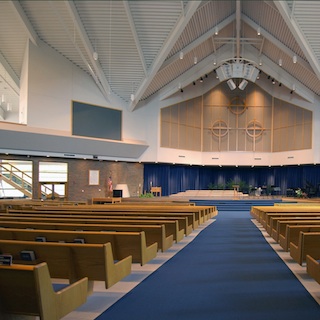 Beechwood By The Bay- Sanctuary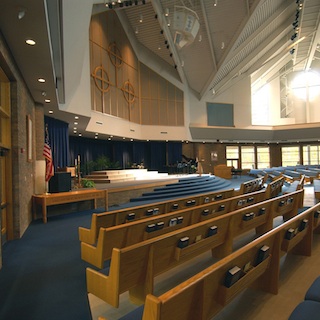 Beechwood By The Bay- Sanctuary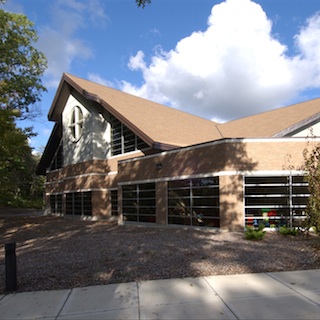 Beechwood By The Bay- Exterior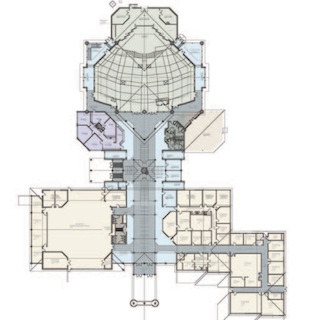 Beechwood By The Bay- Floor Plan