Coppercraft Distillery, Holland, Michigan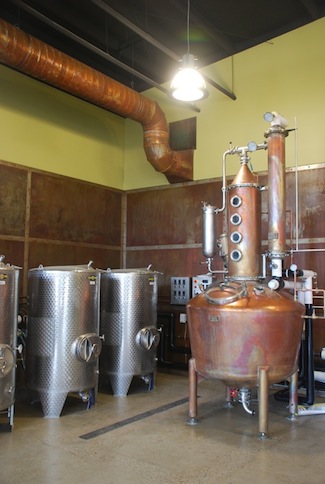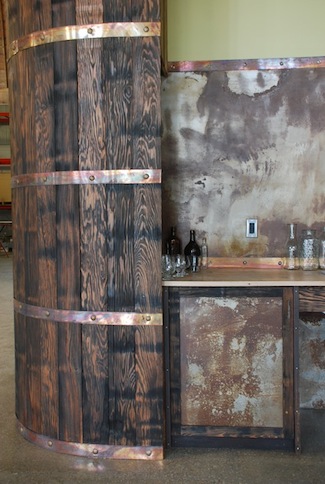 Complete Building Renovation
Size: 5,500 Square Feet
Status: Open for Business !!
Opening in late 2013, the folks at Coppercraft Distillery (formerly Circus Spirits) have transformed a former brick supply building into a state-of-the-craft distillery. Coppercraft is creating handcrafted artisanal spirits, including whiskeys, gin, and rum.
Coppercraft is taking a 'green' approach to their new business by taking over a building that has been vacant for several years, saving enormous amounts of resources associated with new construction. The building features a tasting room and bar area for patrons to sample the distillers' product in full view of the aging barrels and the beautiful handmade copper still and stainless steel fermentation and processing tanks.
The owners wanted the space to reflect their products' commitment to local, sustainable, and handcrafted ideals. To this end, all of the wood being used in the main room is reclaimed, further reducing the environmental impact of the renovation. The wood trim is fashioned from old barn boards, as is the large door separating the tasting room from the production area. Other decorative wood features have been fashioned from recycled pickle barrels. All of the distillery's warm, inviting interiors and reclaimed materials were designed and created by NightScape Studios of Holland, Michigan. NightScape specializes in the use of reclaimed, reused and recycled materials to create sustainable, one-of-a-kind works.
GenOne Architectural Group is proud to be part of the team making this excting new venture a reality.
Visit the
Coppercraft Distillery website here
.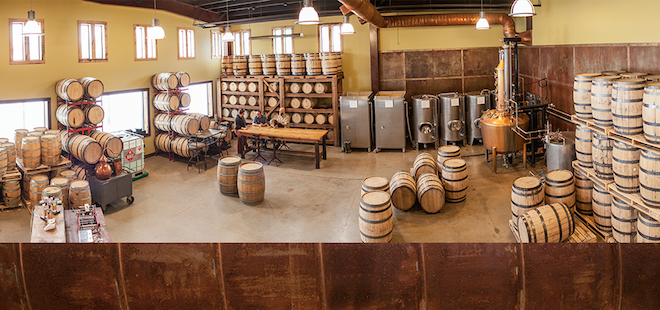 comments powered by

Disqus