GenOne Architectural Group: Daybreak - Hudsonville, Michigan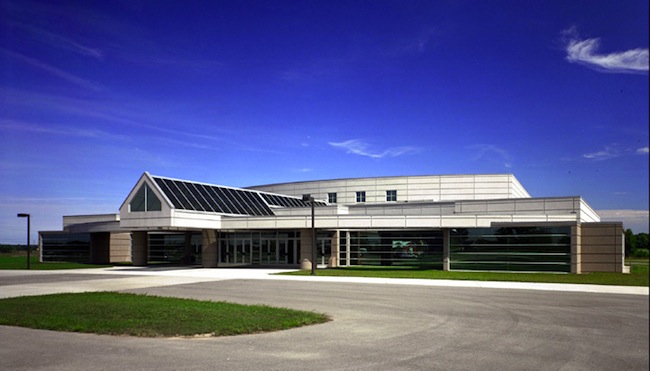 Daybreak - Hudsonville, MI
Daybreak: After forming a new congregation in the 1980's Daybreak came to us for design services for a multi-phase masterplan and construction of phase ! to accomodate their rapidly growing congregation.
Phase I: A masterplan was developed showing several detailed phases, including the currently constructed Phase I, which houses a multi-purpose room, which serves as the congretational auditorum and seats 1,200 comfortably. Also there was a need for support facilities such as classrooms, nursery offices and more. The result was a construction project of approximately 25,000 square feet..
Phase II followed quite quickly after the completion of Phase I as there was more growth, expecially for the children's ministry. This addition was competed in 1996 and consists mainly of a youth auditorium, classooms and staff offices.
Phase III: We are currently working on a very large expansion to the facility which will be unveiled in the fall of 2012.
Building Facts:
DAYBREAK - PROJECT SCOPE: - 1,200 SEAT AUDITORIUM/MULTIPURPOSE ROOM, NURSERY, KITCHEN, CLASSROOMS, YOUTH AUDITORIUM, PRIVATE & OPEN OFFICES, RECEPTION, LIBRARY
SIZE: 33,000 SF
COST: $3,100,000.00
STATUS: COMPLETED