GenOne Architectural Group: Excel-R-Ation Physcal Therapy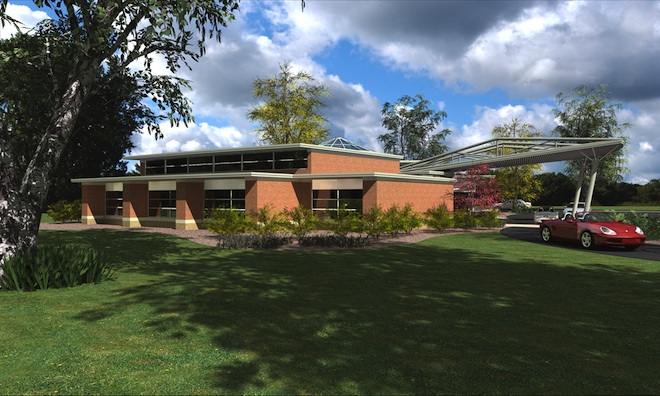 Excel-R-Ation Physcal Therapy- Artist's Rendering
ExcelRation Physical Therapy & Sports Training: This building was designed with a focus on health and well-being. Patrons come to this facility for physical therapy and sports training, so a healthy "Green" building design makes a very logical choice for ExcelRation's new and growing business. With high levels of energy efficiency, robust air-filtering and fresh air turnover, generous amounts of natural light, nontoxic building material components, and other sustainable architecture characteristics, this facility nicely complements the goals of the athletes using it: "Improving efficiency, flexibility, and staying power."
The uplifted entry canopy invites patrons into a spacious central reception and waiting lounge, brightly lit by a large domed skylight. Many areas of the entire facility are visible from this central point, making it a hub for all activity. Functional areas of the facility include the reception and waiting area, a trophy and message wall, a large exercise room, a therapy exercise room, therapy treatment rooms, staff offices, conference areas, break area and patio, restrooms and showers, and various storage areas. There were several "must have" criteria for this facility: Excellence in all program venues, simplicity of the facilitys' functional flow, safety in the use of equipment, acoustical moderation of noisy activities, and easily maintainable hygiene of all areas.
Low-maintenance exterior brick walls provide a strong base for the clear span open spaces inside. Light-colored roofing membrane and tinted glass provide sunscreen against the hot summer sun for the facility and reduce energy costs. Structural ribs at roof overhangs and exposed truss members at the canopy and above exercise areas reflect the strength and muscle of the building. Clerestory windows plus full-height windows in exercise areas allow for the viewing of the ever- changing natural landscape outside. One could argue that just visiting this ExcelRation facility has a welcome therapeutic effect.
Building Facts:
EXCELRATION PHYSICAL THERAPY - SCOPE - EXERCISE, THERAPY TREATMENT RMS, STAFF OFFICE, CONFERENCE, BREAK
SIZE: 14,000 SF
COST: $1,800,000.00
STATUS: PRELIMINARY DESIGN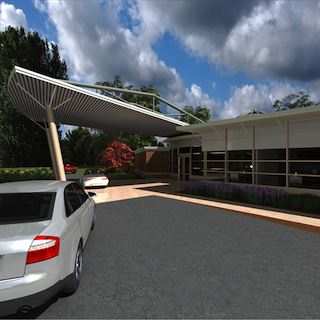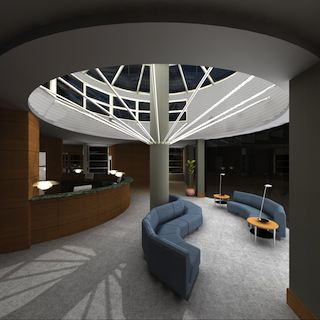 Excel-R-Ation Physcal Therapy - Artist's Rendering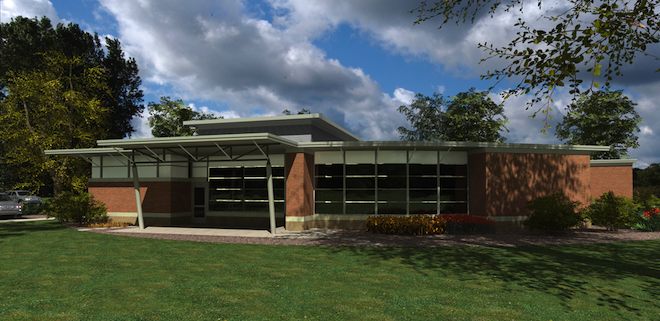 Excel-R-Ation Physcal Therapy - Artist's Rendering