GenOne Architectural Group: Fellowship Reformed Church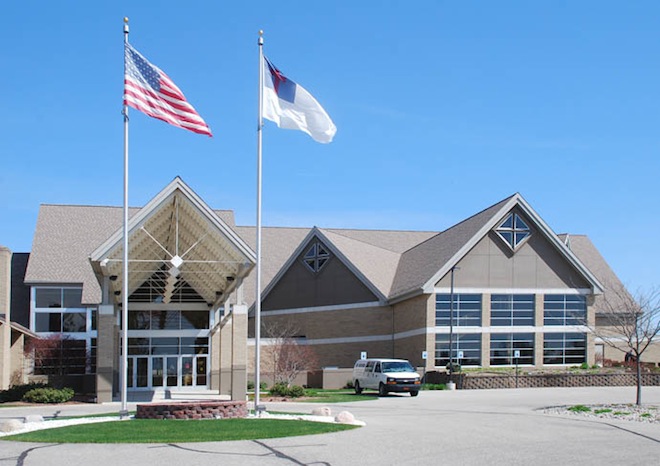 Fellowship Reformed Church - Sanctuary & Support Facilities Addition
Fellowship Reformed Church: The building committee for the rapidly growing congregation at Fellowship Reformed first thought they would add to their church in 4 phases. The first phase would add additional Narthex space plus an entrance to the East face of the church with good access to new parking. This phase was implemented with such success that they voted to build phases 2 and 4 immediately - the new sanctuary and large nursery and teen center. Timing was coordinated to avoid stopping and starting construction, putting up temporary walls and temporarily reshaping and paving the site for parking.
Phase 3, which will renovate some portions of the existing structure will be accomplished at a later date.
The new nursery incorporates a generous receiving station for check-in, plenty of toy and diaper storage, delightful scenes of wildlife in nature painted on the walls, a changing area, separate rooms for crawlers, and toddlers, a bathroom and a nursing mothers room.
The lower teen center boasts a colorful and comfortable lounge/conversation area plus a gaming area and a snack bar zone for casual use by church youth. The skylighted Narthex addition builds on the dynamic of entering the Sanctuary and feeling the space open up to the 1000 seats now available. Excellent natural lighting around the perimeter, a great sound and lighting system and very comfortable seating leave the rest up to the minister!
Building Facts:
FELLOWSHIP REFORMED CHURCH - PROJECT SCOPE: - 1,050 SEAT AUDITORIUM, NARTHEX OFFICES, NURSERY, YOUTH CAFE CLASSROOMS, GYMNASIUM
SIZE: 47,000 SF
COST: $8,500,000.00
STATUS: COMPLETED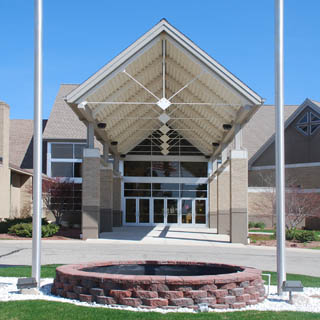 Fellowship Reformed - Entrance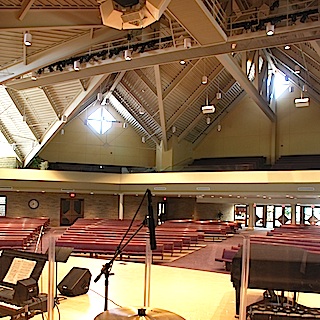 Fellowship Reformed - Sanctuary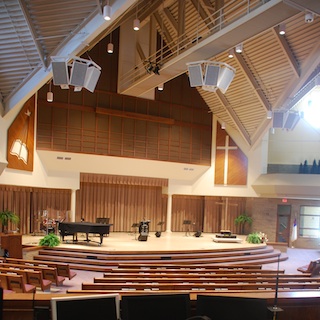 Fellowship Reformed - Sanctuary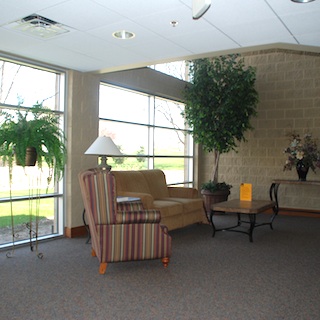 Fellowship Reformed - Lobby