GenOne Architectural: Fire Station #1 - Holland Charter Township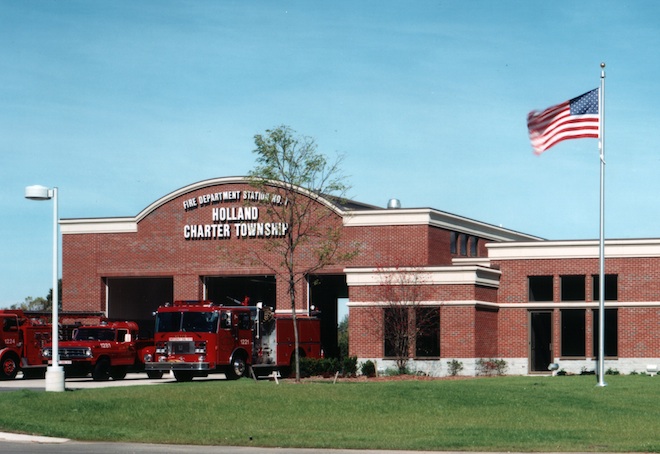 Fire Station #1 - Holland Charter Township
Holland Township Fire Station No. 1: Holland Township sited this fire station on a busy East/West connector street to allow quick access to its growing community of businesses and residents. Circulation through the building accommodates easy alignment of trucks in their stalls with plenty of room to set them outside in good weather.
The low brick structure requires minimal maintenance over the long term with the solid stature of a quality municipal service facility. The floor plan includes an apparatus room with 3 large bays, a meeting room, dormitory, restrooms, offices, storage and mechanical/electrical rooms.
Compact and efficient, this facility accommodates its functions very well and fits into the surrounding community with ease. It provide a pleasant work place for the firemen, and allows them to maintain their emergency equipment and prepare for fire, rescue or other calls for assistance that may arise in an efficient manner.
Building Facts:
FIRE STATION #1 HOLLAND TOWNSHIP - PROJECT SCOPE: - 3 APPARATUS BAYS, DORMITORY, OFFICES, MEETING ROOM, KITCHEN
SIZE: 8,500 SF
COST: $725,000.00
STATUS: COMPLETED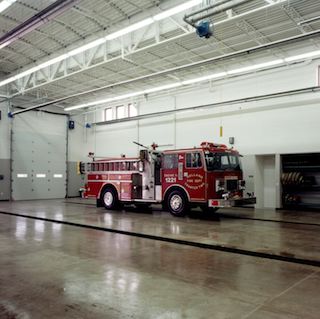 Fire Station #1 - Holland Charter Township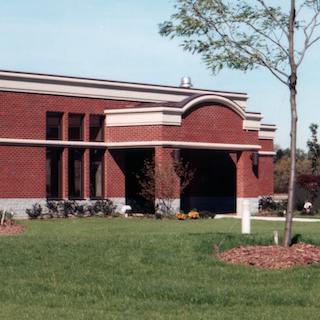 Fire Station #1 - Holland Charter Township
<