GenOne Architectural Group: Office Building - Metropolitan Title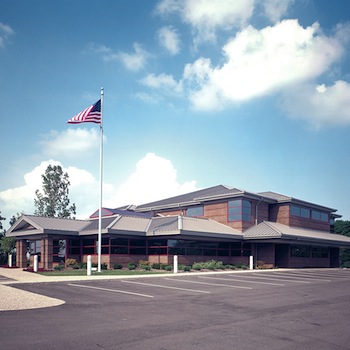 Metropolitan Title: Office Building
The Metropolitan Title Office houses three floors of enclosed private offices and open office areas, plus a series of training rooms, business closing rooms, conference spaces and a skylighted reception area.
Designed for minimal maintenance, its' skin consists of brick and tinted glass walls and a standing seam metal roof system. Continuous bands of windows encircle the first floor, creating a very open atmosphere and visual access to the outside for offices, as well as ample natural lighting.
The upper floor is likewise banded with an abundant supply of glass for maximum natural lighting and openness. The lower level is heavily utilized for files and records, keeping much of the storage aspect of the business off the main floors.
This office structure has already experienced a decade of use and remains as sound and attractive as the day it was built. Its solid demeanor is viewed on the East by a high volume of traffic on US Hwy 31 and on the West by visitors to a quiet business park of similar businesses and facilities. Needless to say, the owners have remained pleased customers.
Building Facts:
OFFICE BUILDING - 3 FLOORS, PRIVATE & OPEN OFFICES, CLOSING ROOMS, TRAINING ROOMS, CONFERENCE SPACE & RECEPTION
SIZE: 25,000 SF
COST: $2,200,000.00
STATUS: COMPLETED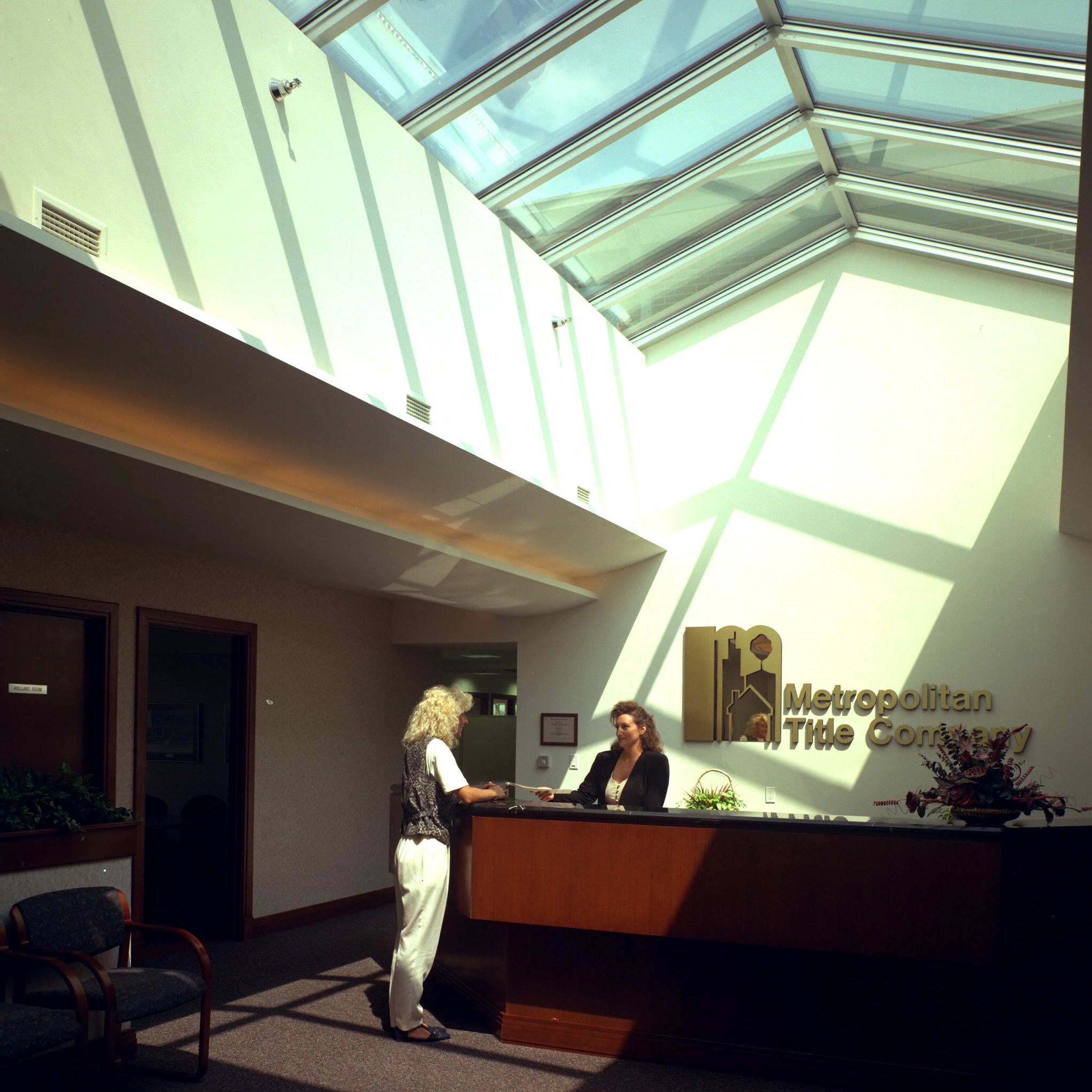 Metropolitan Title Lobby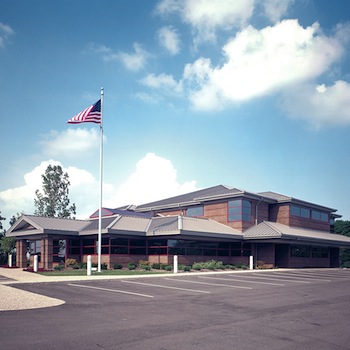 Metropolitan Title Lobby