GenOne Architectural Group: Park Township Fire Station #2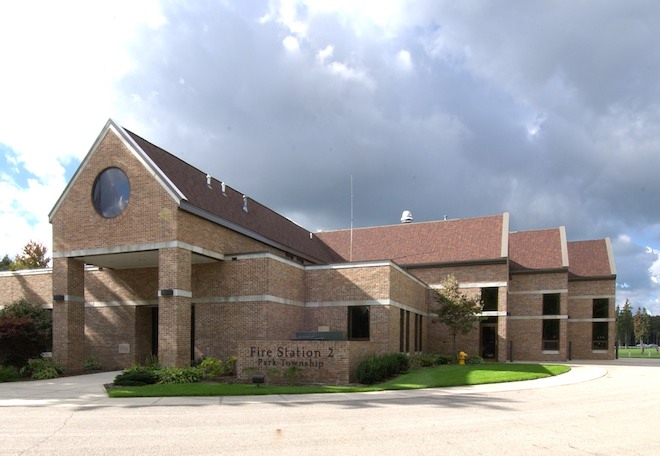 Park Township Fire Station #2
Park Township Fire Station #2: This Fire Station supports one of the region's fastest growing residential communities with mobile fire protection. Individualizing the three truck bays helped reduce the scale and enhance its residential style, allowing it to blend into the surrounding community while retaining the stature of a community service facility.
Brick walls, thermal windows and high-quality roofing materials promise low building shell maintenance over the long term. The three large Apparatus Bays offer flexibility for ladder trucks and rescue or other emergency vehicles of different sizes. These Apparatus Bays were placed at an angle to accommodate a challenging site-circulation condition and allow quick access into and out of the truck bays from the neighborhood roadways.
Clean and straightforward building lines allowed this taxpayer-supported facility to be built with economy in mind while still providing residents with an attractive and highly-functional community structure.
An identical sister station was built in another part of the Township to serve the rest of the growing community. Residents of the Township liked the buildings enough to promote a neighborhood open house for the facilities and adopt them as good neighbors.
Building Facts:
PARK TOWNSHIP FIRE STATION #1 - PROJECT SCOPE: - 3 APPARATUS BAYS, OFFICES, MEETING ROOM
SIZE: 7,500 SF
COST: $750,000.00
STATUS: COMPLETED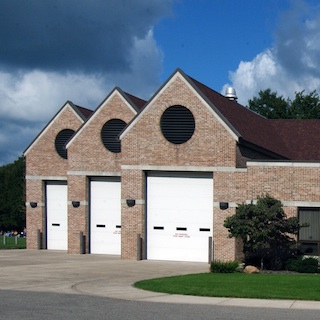 Park Township Fire Station #2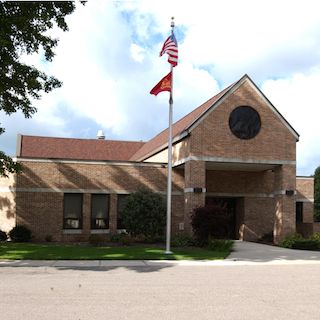 Park Township Fire Station #2