PowderCoat Technology - PCT - Herman Miller, Inc.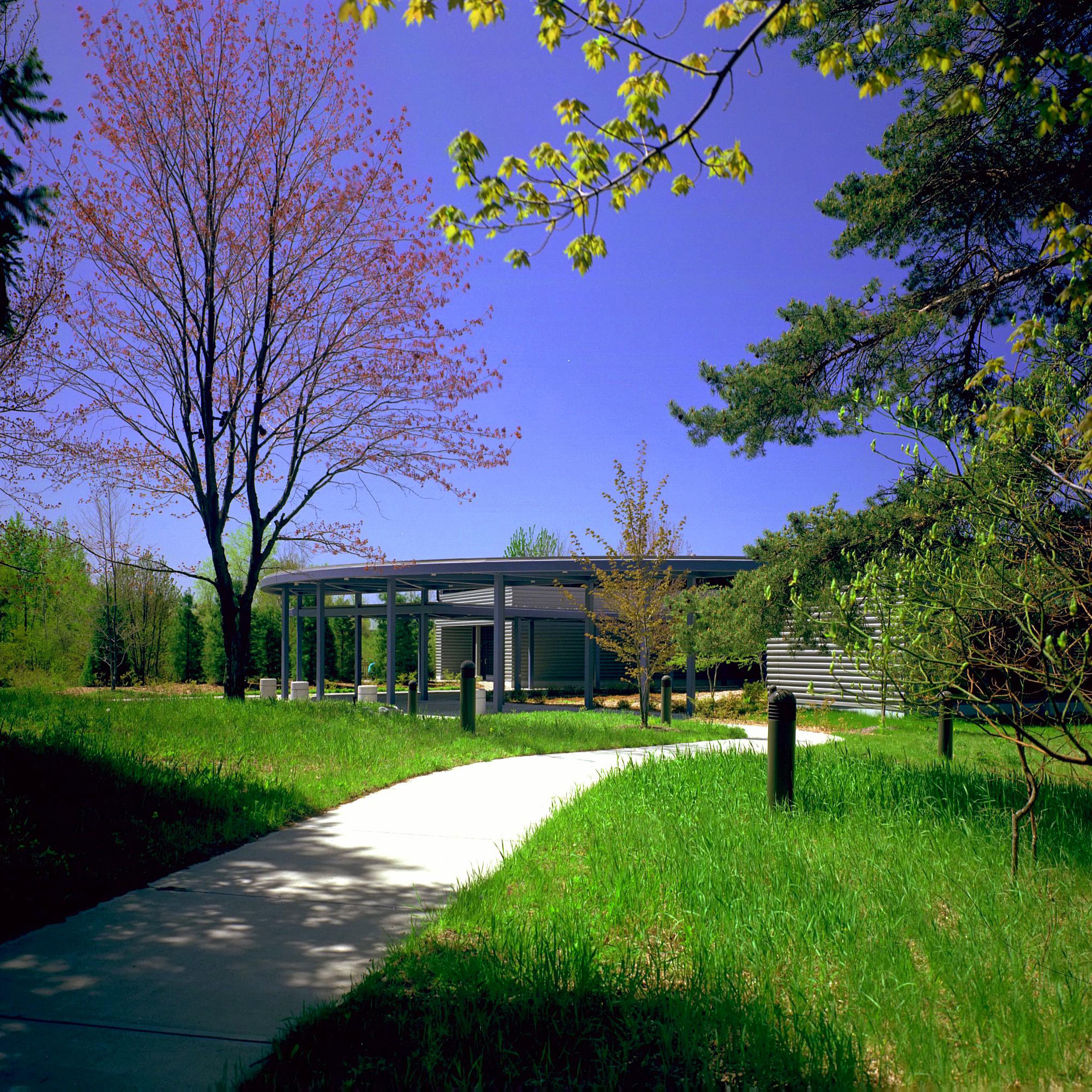 PowderCoat Technology (PCT) - Herman Miller, Inc..
Herman Miller - PowderCoat Technology: When Herman Miller set out to build a high-tech powder coat paint facility to provide painting service to its many furniture plants, they wanted a facility that was not only environmentally-friendly in its production processes, but also in its relationship to the site and its employees. The site is now a nicely wooded former blueberry field which was left as natural and undisturbed as possible.
To de-emphasize some of the higher bay areas of the plant, an exterior skin of horizontally-corrugated and insulated steel panels was applied to a steel column and exposed-truss structural frame. The technology of powder coat paint has evolved to the point of creating very little solid waste, exhausting only small amounts of particulate and providing an extremely hard and durable finished paint surface.
Through the use of clerestory windows and several full height window walls, the office portion of the plant feels very open to the native woods surrounding it. The factory portion of the plant likewise has a generous clerestory window area to help light the dock area naturally and windows in several other areas leading to outdoor picnic areas or small internal break areas.
Exposed and reflective structural and mechanical systems complete the clean-cut factory atmosphere. This facility received a DEQ Environmental Award before the U.S. Green Building Council began their L.E.E.D. rating system.
Building Facts:
POWDERCOAT TECHNOLOGY (PCT) - HERMAN MILLER, INC: - POWDERCOAT PAINT LINE, SHIPPING/ RECEIVING AREAS, SUPPORT OFFICES
SIZE: 103,650 SF
COST: $5,125,000.00
STATUS: COMPLETED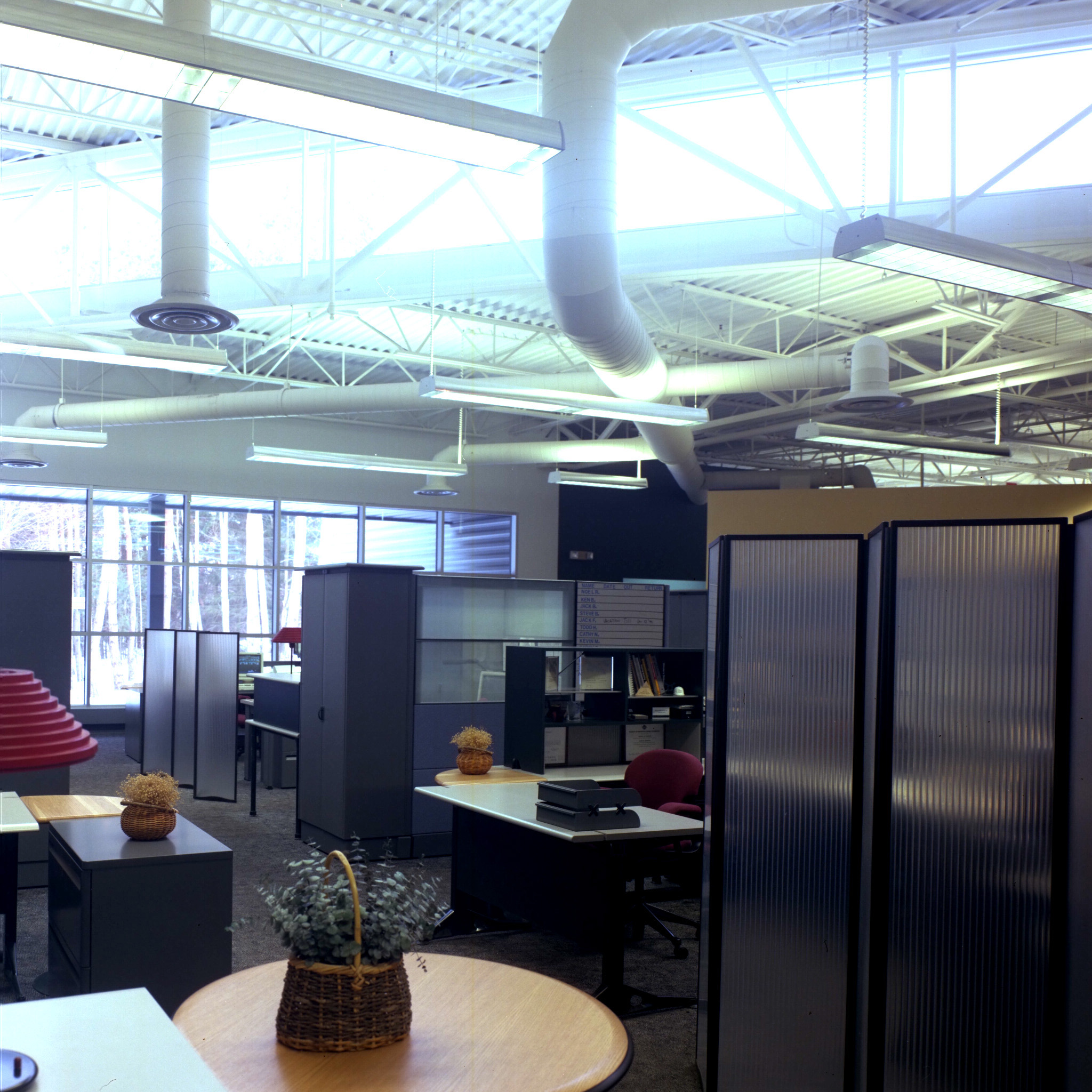 PowderCoat Technology (PCT) - Offices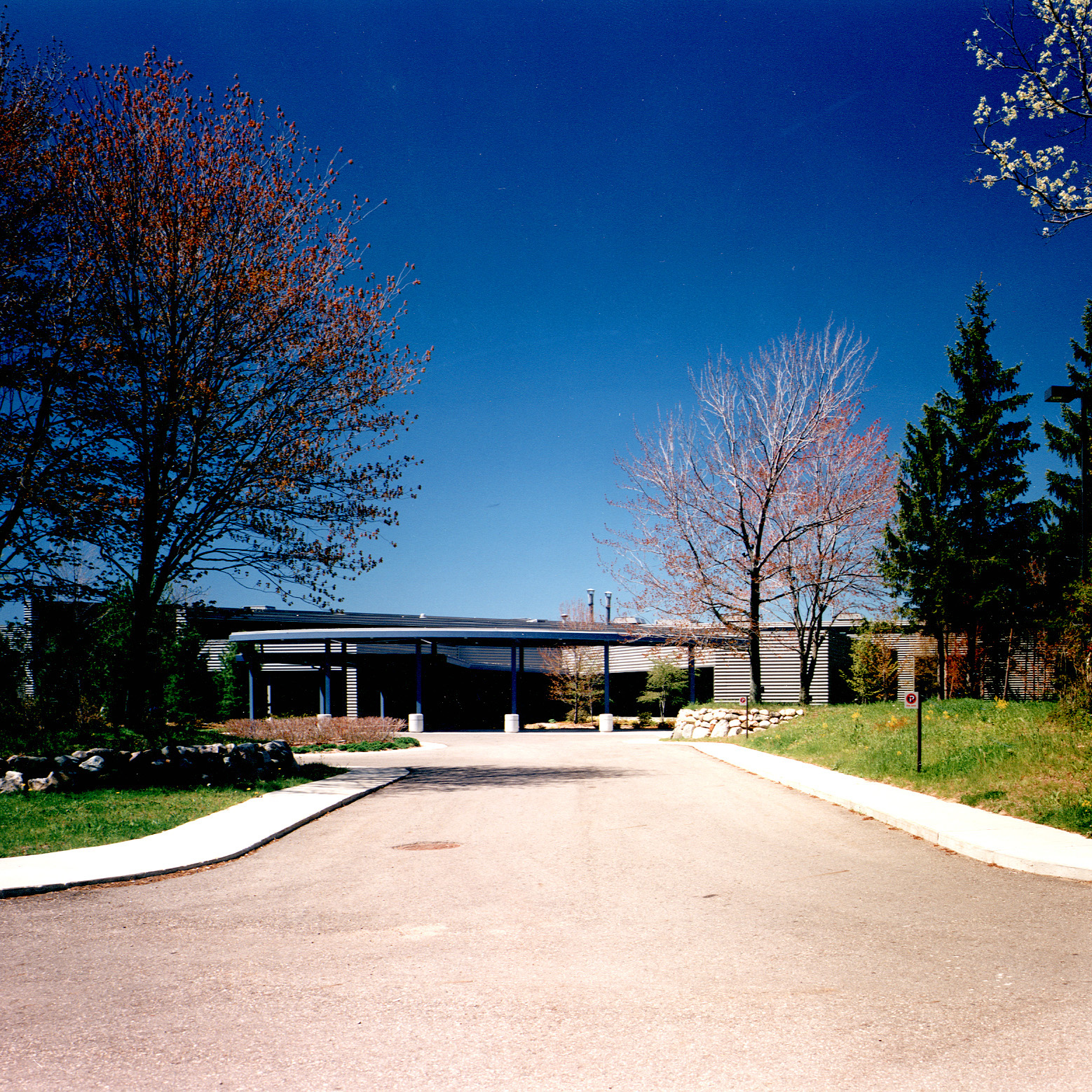 PowderCoat Technology (PCT) - Entrance