GenOne Architectural Group: Religious Building Expansion
Expansion to this local church facility was long overdue in order to expand their current facility with a totally new nursery wing containing infant and toddler nurseries, cubby space, a generous drop-off area, and storage and toilet facilities.
The general office wing includes private offices for pastors and their support staff, with spacious work room and conference spaces rounding out the new wing.
The Youth Center (Bottom Rendering) is remote, yet connected to the lower level of the facility. This space consists of a 2,500 sf activity center, break-out rooms, games, cafe and a stunning entrance/lobby, which also serves as the lower level entrance for the congregation.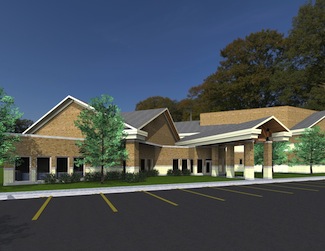 Rear Entrance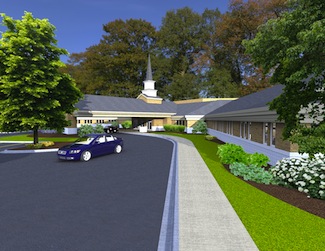 Nursery Exterior
Building Facts:
New Offices, Classrooms, Nursery, Youth Center
Size: 28,000 S.F.
Estimated Cost: $3,500,000
Status: Active - Ready for congregational approval