Tripel Root Brewery - Zeeland, Michigan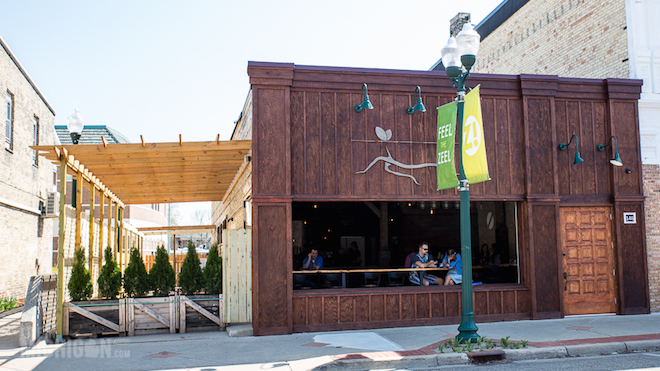 Renovation of a circa-1900 building for construction of new brewery
Size: 7,100 Square Feet
Estimated Cost: Undetermined
Status: Open for Business!
GenOne Architectural Group is very excited to be a part of this historic project! Sometimes the best way to build "green" is to not build at all, but to repurpose an existing structure. That's exactly what the owners of the new Tripel Root Brewery in downtown Zeeland, Michigan have planned.
The historic Verhage hardware building, built in 1898, has been buried under an aging, outdated 1970s facade for too long, the beautiful brickwork and wood beams hiding from site for decades. The brewery's owners have big plans for this space, bringing a fun and inviting gathering space back to the downtown Zeeland area. GenOne plans to completely overhaul the space, inside and out, to bring the structure out from behind its wooden facades and reintroduce its original charm and beauty to the public.
This entire project is centered around sustainability: reusing an existing structure requires much fewer resources than a brand-new structure. Many of the materials being removed during demolition will be reused through the local Habitat for Humanity chapter or recycled; the brewery will be located in a thriving downtown setting, within walking distance of a large portion of the community. Most importantly, the owners are creating delicious beers and food on-site, with an emphasis on all-natural, local ingredients.
Tripel Root has been open for over a year, and has quickly become THE social destination in downtown Zeeland.
comments powered by

Disqus