GenOne Architectural Group: Zeeland Public Service Building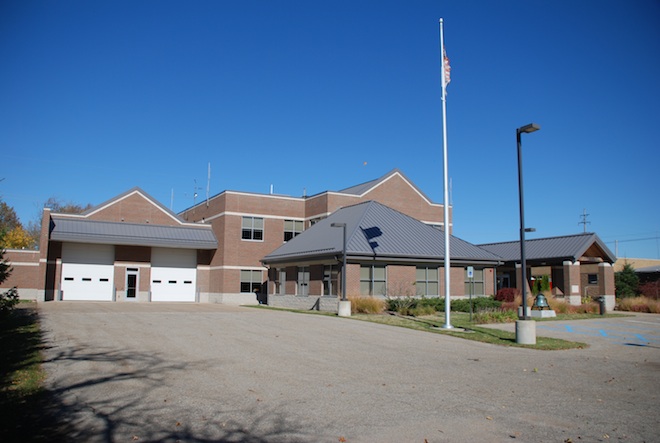 Zeeland Public Service Facility
Zeeland Public Safely Facility: Zeeland, Michigan chose to combine all of their fire, rescue and police functions for a closely-coordinated municipal operation and call it their Public Safety Facility. The building sits between a commercial business on one side and a residential area on the other. The brick and block structure blends nicely into both zoned areas and has been very responsive to the needs of the community, in part because of its inherent efficiency of operation.
Though it is a relatively small site, its landscaping is attractively designed to be welcoming to visitors and employees alike. The rugged wood beam structure of the entrance canopy extends out to receive visitors into the reception area and adjacent training and office areas. Two large truck bays house the fire trucks and apparatus while the second floor areas accommodate fire department office functions.
Police Department areas include a squad room and break area, evidence processing and storage, temporary suspect detention and processing, as well as a fitness room with lockers and restrooms. Easy access to all functional areas plus good views of the exterior make the work environment a pleasant one.
This is another building that was designed to minimize maintenance requirements and has performed its functions very well since its completion in 2003.
Building Facts:
ZEELAND PUBLIC SERVICE BUILDING - PROJECT SCOPE: -2 APPARATUS BAYS, DORMITORY, OFFICES, TRAINING ROOM, KITCHEN BREAK, LOCKER, SHOWERS
SIZE: 18,500 SF
COST: $1,850,000.00
STATUS: COMPLETED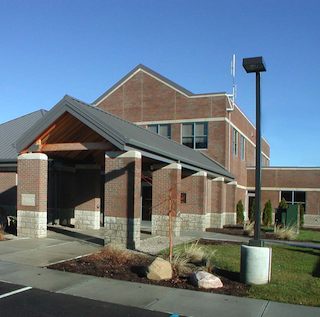 Zeeland Public Service - Main Entrance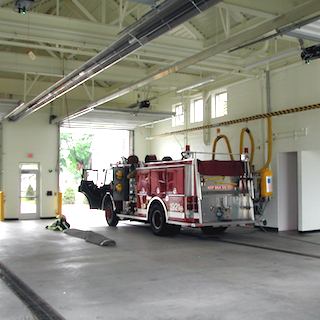 Zeeland Public Service - Apparatus Bays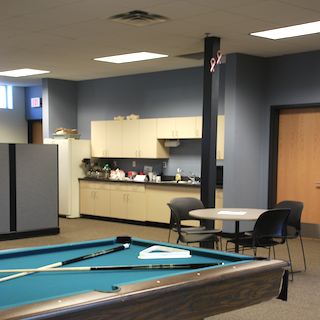 Zeeland Public Service - Interior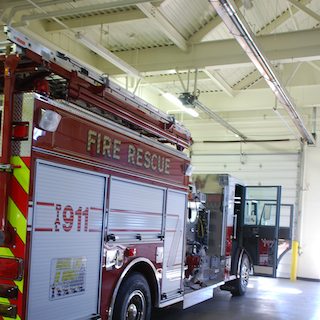 Zeeland Public Service - Apparatus Bay